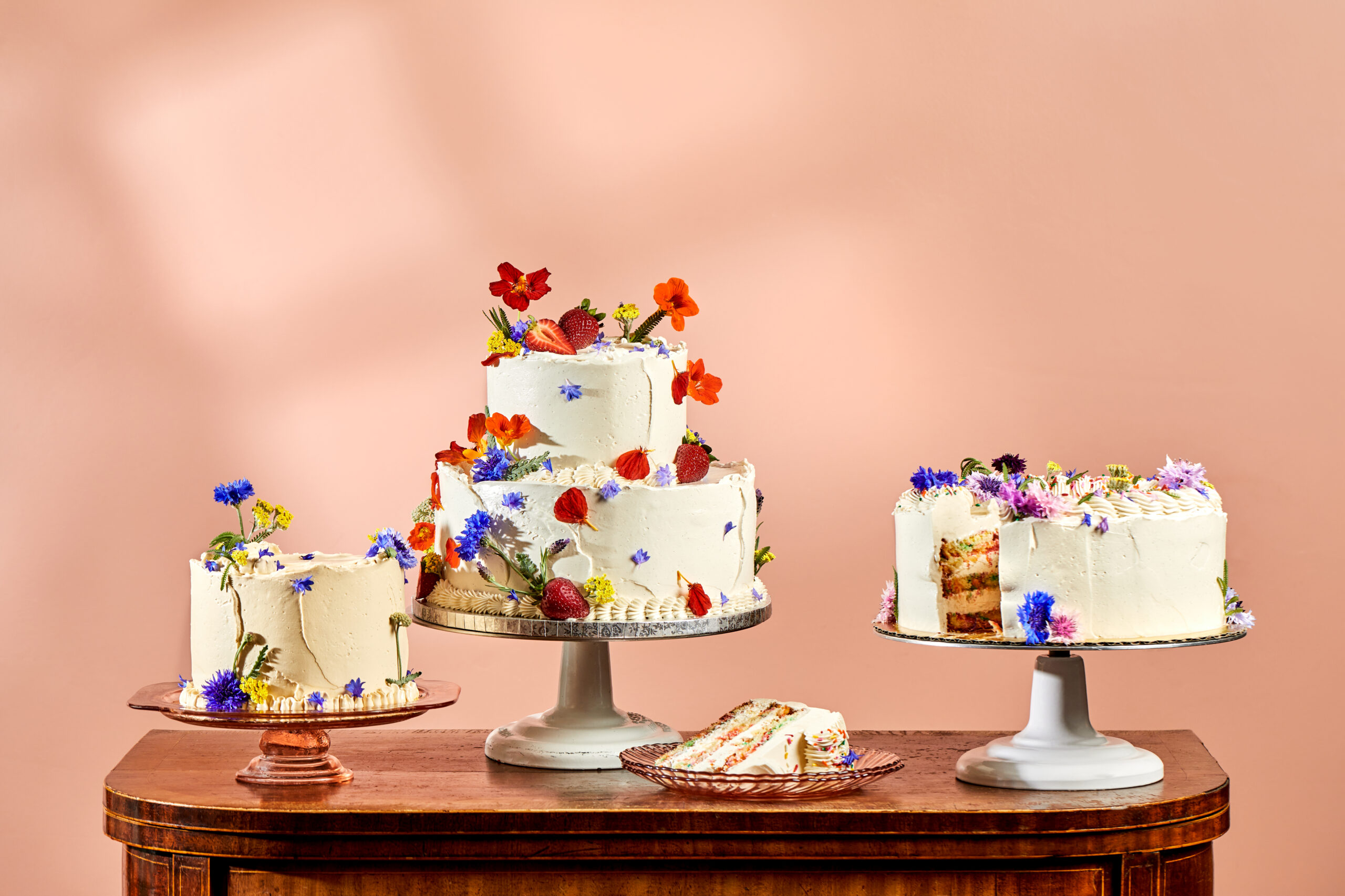 Cakes
Pastry Chef/Partner Kelsey Brito bakes with an emphasis on the most delicious, all organic & sustainably-grown, local ingredients. From heirloom grains to beautiful local blooms, she lets whatever is in peak season guide her whimsically rustic cakes.
Wedding Cakes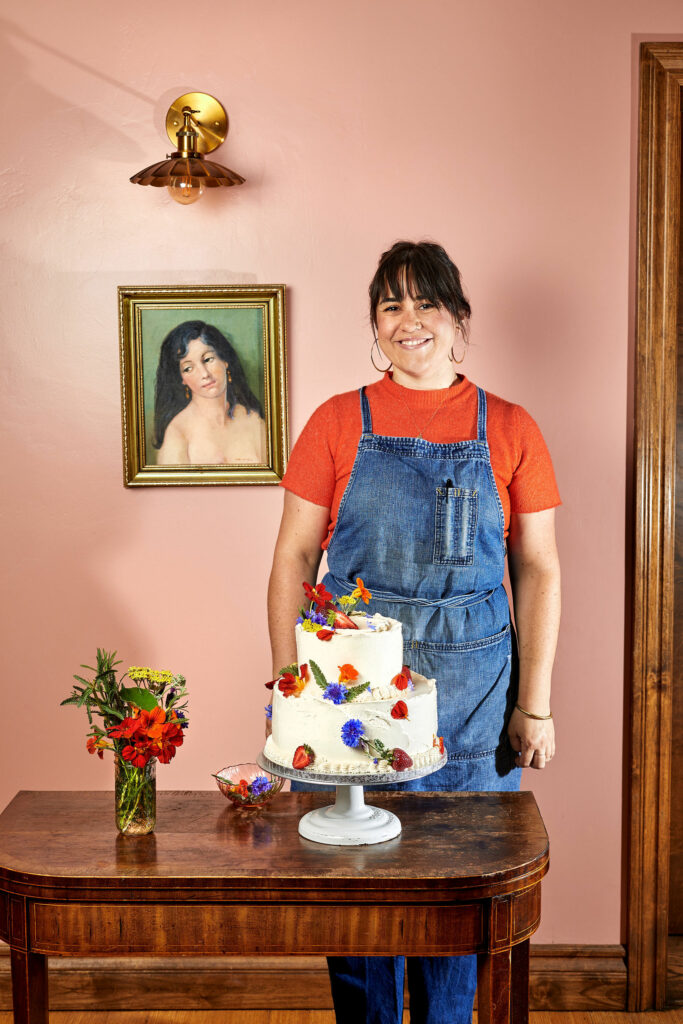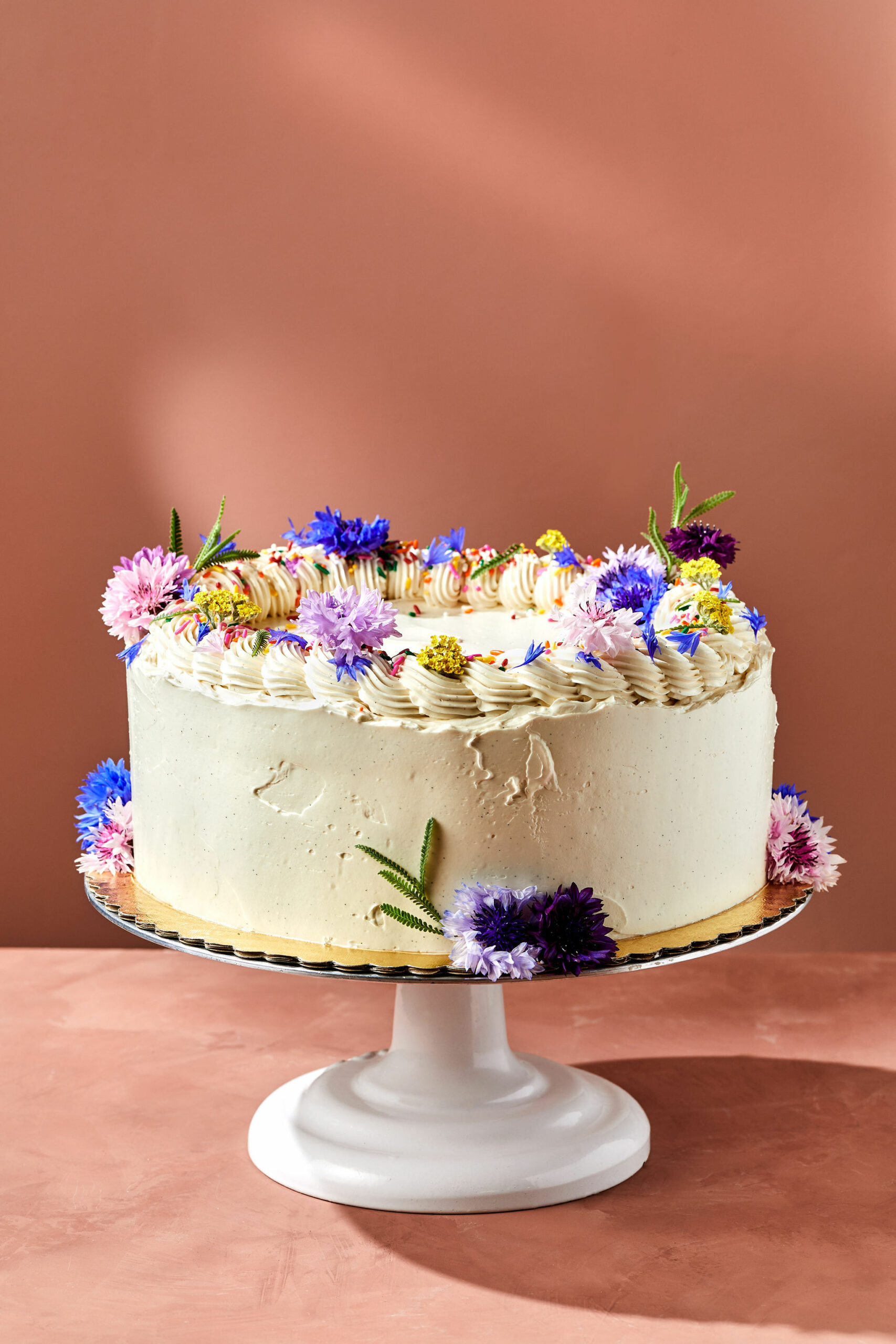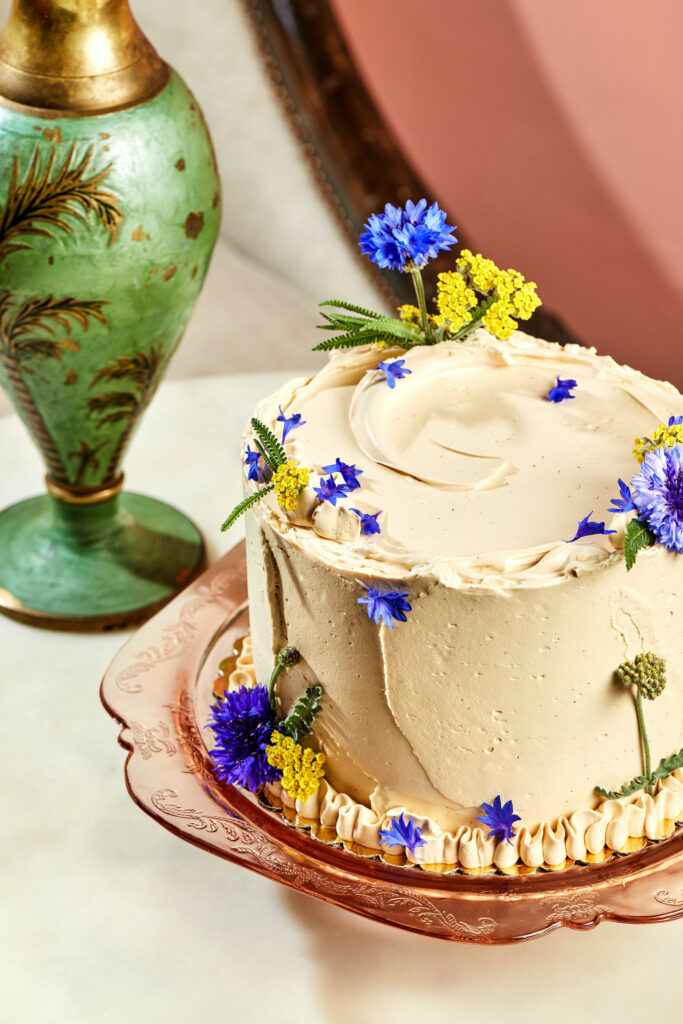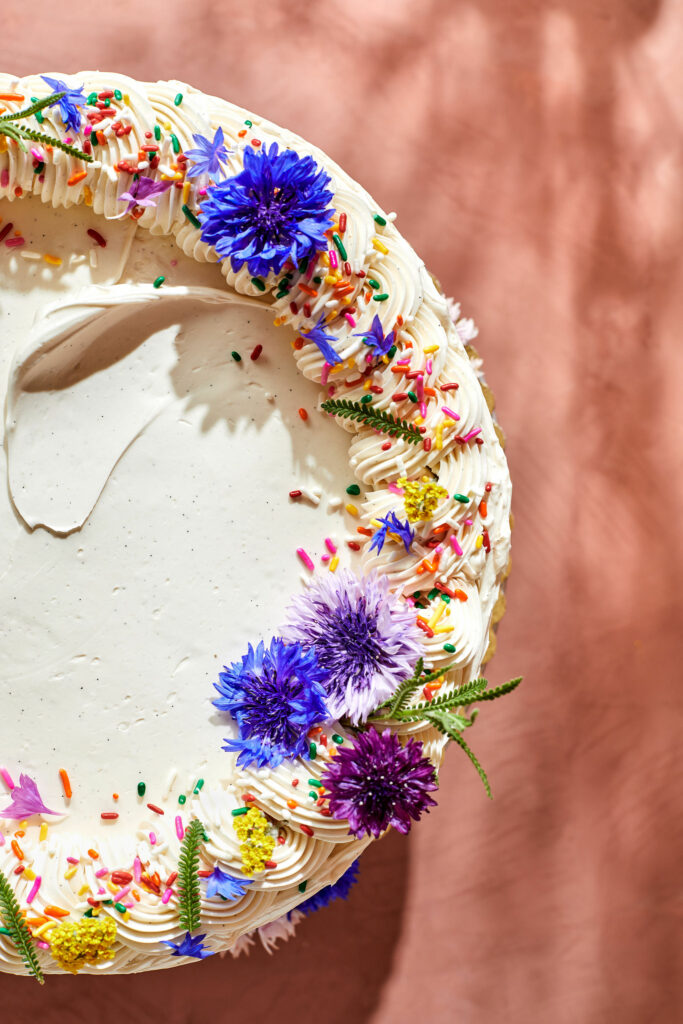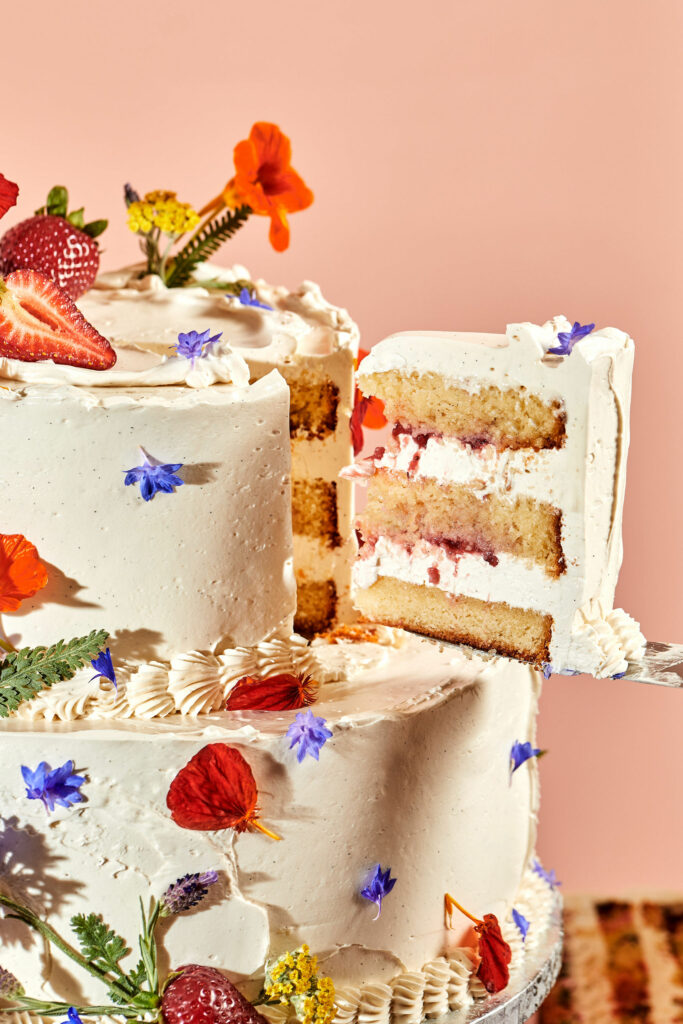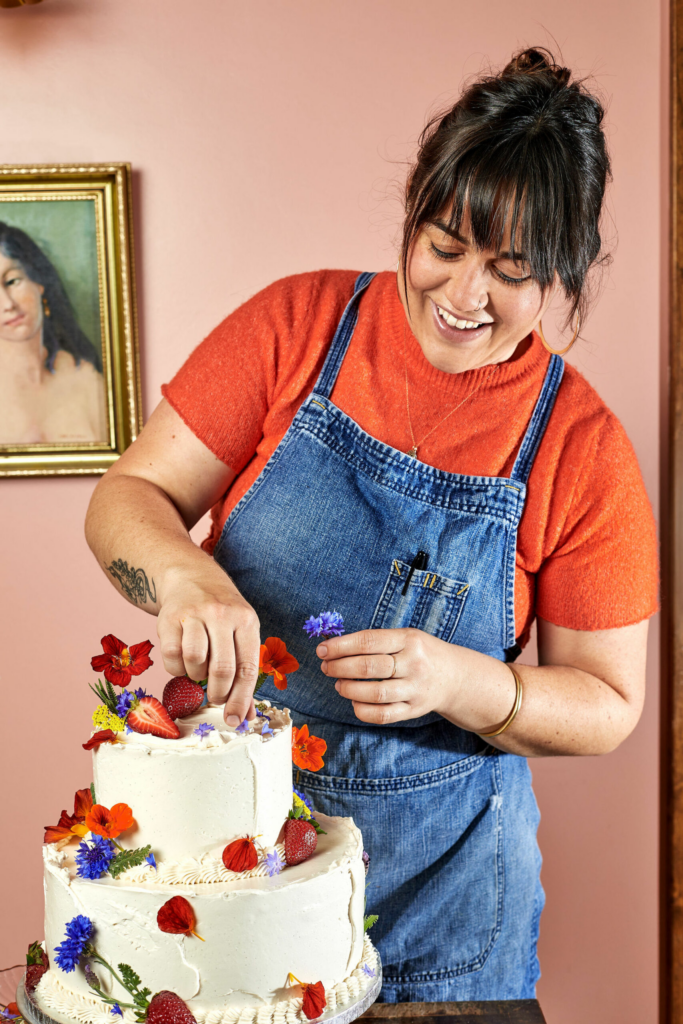 Cake Flavors
Vanilla
Chocolate
Almond
Olive Oil
Lemon
Pistachio
Passion Fruit Chiffon
Coconut Lime Chiffon
Fillings
Lemon Curd
Passion Fruit Curd*
Chantilly Cream
Whipped Ganache
Salted Caramel
Slow Roasted Rose Geranium Strawberry*
Vanilla Bean
Pastry Cream
Fresh Seasonal Fruit*
Frosting & Buttercreams
Vanilla Bean
Chocolate
Lemon Verbena*
Salted Caramel
Passion Fruit*
Lemon
Salted Honey
Coconut
Ganache Frosting
Espresso
*denotes a seasonal item, subject to availability
Cake Sizes & Pricing
Tiered Wedding Cakes
$10/serving
10" x 8" serves 64: $640
10″ x 6″ serves 48: $480
6″ x 8″ serves 38: $380
3 tiers (10" x 8" x 6") serves 126: $1260
$200 delivery & assembly within the Ojai Valley. Please inquire about delivery beyond that range.
Additional fee of $2 per serving for gluten-free or vegan cakes
Wedding Sheet Cakes: 
These supplement tiered cakes, undecorated.
Quarter sheet cake: 27 servings
Half sheet cake: 54 servings
We are very happy to provide cake tastings, please click on the link below to inquire.
Please note: Kelsey and her team have a specific aesthetic – as noted above. Please refrain from asking for things specifically like fondant, naked cakes, or send inspiration photos that are too far from the photos you see on this page.
Thank you so much!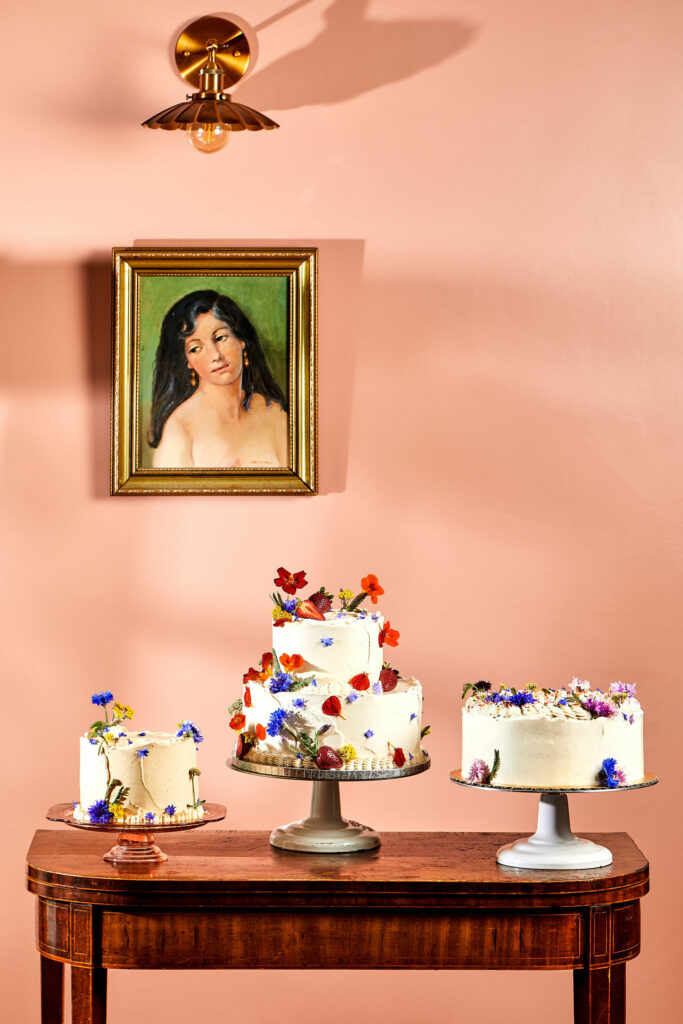 Celebration Cakes
Perfect for birthdays, anniversaries, graduations & other sweet celebrations!
Cakes
Vanilla Layer Cake
— vanilla buttercream & optional seasonal fruit
Chocolate Spelt Devil's Food Cake
— whipped ganache & salted caramel buttercream
Citrus Layer Cake
— Rincon Tropics passion fruit curd & 50/50 Farms lemon verbena buttercream
Sprinkle Cake
— perfect for the kiddos, or for the kid in you!

*Cakes can often be made Vegan and/or Gluten-Free please contact jesse@thedutchessojai.com to inquire
Cake Sizes